Wondering how to edit your Facebook posts? Look no further! In this article, we will guide you through the process step by step.
Even after a post has been published on your timeline, you can still make modifications to it. It's important to note that once a public post has been edited, the revision history becomes visible to everyone.
If you are a Facebook Page writer or administrator, you also have the ability to edit posts on your Page. However, only other writers and admins can access the revisions made before the post was published. Once the post is published, anyone can view its revision history.
Follow the Simple Steps Below to Learn How to Edit Your Facebook Posts:
1: Log in to Facebook.
2: Navigate to your home page and find the post you want to change.
3: Click on the three dots to view the available options.
4: Select "Edit Post."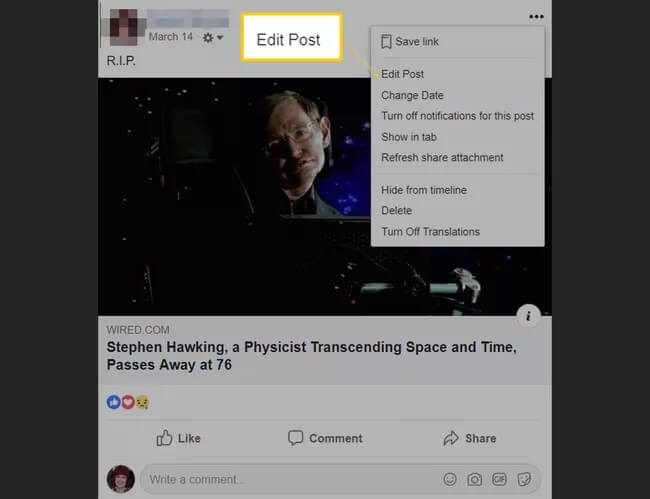 Credits: Lifewire
5: Make the necessary changes to the text.
6: Click "Save."
That's it! By following these Steps, You Can Easily Edit Your Facebook Posts and Keep them up to Date.
If you are looking to remove a photo from a Facebook post without deleting the entire post, here's how you can do it:
1: Log in to Facebook.
2: Find the post on your personal profile that contains the photo you wish to remove.
3: Click on the down arrow or three-dot icon.
4: Select "Edit Post."
5: Hover your cursor over the photo until an "X" appears in the top-right corner. Click the "X" to remove the photo.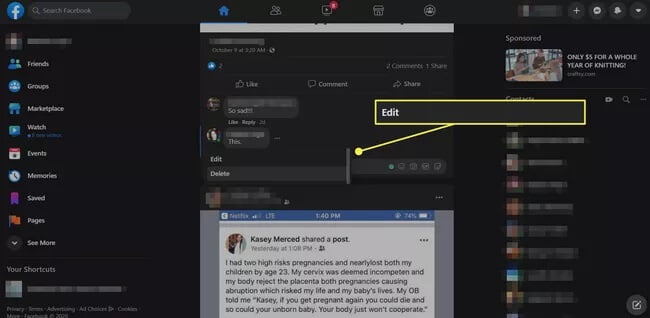 Credits: Lifewire
Step 6: Save your changes.
Now you know How to Remove a Photo From a Facebook Post While Keeping the Rest of the Post Intact.
What if you need to change a comment you made on someone else's post? Follow these steps:
Step 1: Locate the comment you want to edit.
Step 2: Move your mouse pointer over the comment to reveal a three-dot icon. Click on it.
Step 3: Select "Edit."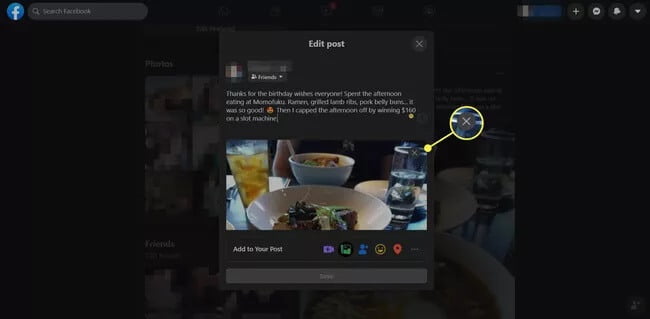 Credits: Lifewire
Step 4: Make the necessary changes to your comment.
Step 5: Press Enter or tap "Update" to save the edited comment.
In conclusion, Facebook is a widely used social networking site that allows you to connect with family and friends. Whether it's your own posts, comments, or photos, you have the ability to edit and remove them. We hope this article has been helpful in teaching you how to edit your Facebook posts.
We appreciate your feedback and thank you for choosing us as your guide. If you're interested in increasing your Facebook likes and engagement, you can explore the option to buy Facebook likes. Give it a try and watch your engagement grow!
Feel free to share your valuable feedback with us.