Instagram is always introducing new features to improve its game. And, most recently, it has added the ability to add music to your Instagram story.
According to Brand-watch, 60% of those who use Instagram Stories keep the sound on. This implies that introducing new music to users will only enhance their experience.
However, Instagram music has a constraint that many video producers, marketers, and companies face: you can only record 15 seconds of music to your Instagram Story. Having the entire song or music for your story might make it more entertaining and engaging.
So this leads to many questions like how to make Instagram music longer, how do you put more than 15 seconds of a song on Instagram? Or can you make the music longer on the Instagram story?
So, let's look at ways how to make Instagram music longer for both photos and videos. Check out our brief guide to discover some new and fascinating Instagram story tricks.
Part 1: How to Make Instagram Story Longer than 5 Seconds?

Adding Instagram music to your stories will unquestionably improve the quality of your material. You can keep your audience engrossed and intrigued for a longer period of time.
Henceforth, if you want to know how to make Instagram music longer on photos, use our approach because it is the only one that works.
Step 1: Create story if you already have installed Instagram application.
Step 2: Story Creation
You have three options for creating a photo story:
Alternatively, touch the Plus sign next to your profile photo thumbnail in the top left corner of the screen.
Alternatively, you may swipe right from the Instagram feed screen.
Take a snapshot there, then select the smiling option from the Sticker menu at the top of the screen. There will be a slew of Instagram stickers to choose from. Choose a music sticker to go with your story.
Step 3: Search for Suitable Music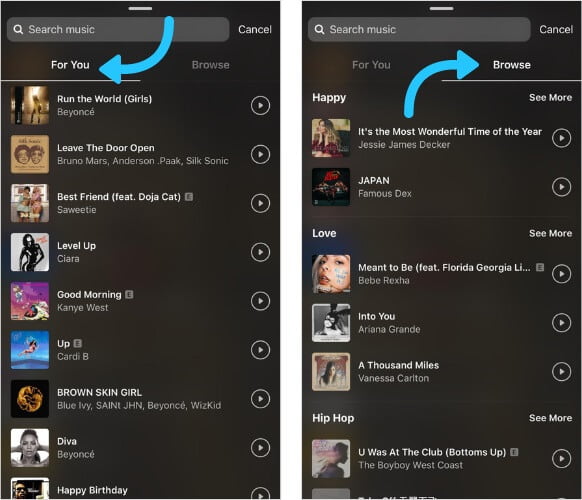 When you select the music option, you'll be sent to a music library with hundreds of songs to choose from. The three categories you may use to narrow down your search are Popular, Genres, and Moods.
Apart from this, you may also use the search bar to key in the name of your favorite song. All of the songs on the list have been granted permission to be used in stories.
Step 4: Get a Preview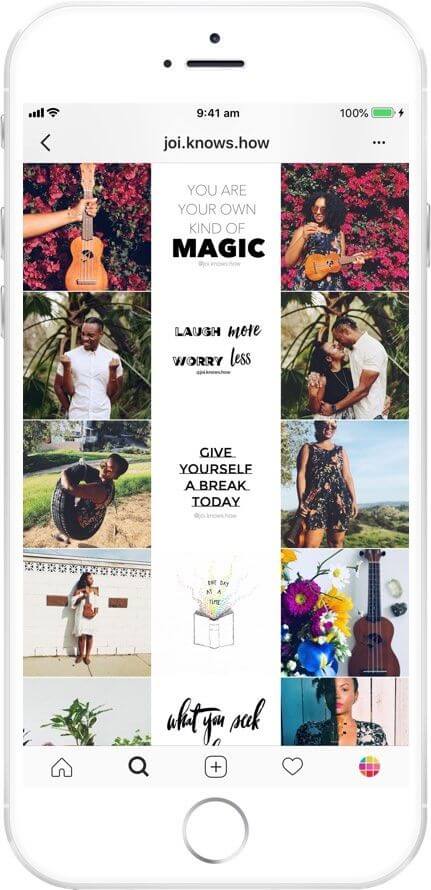 Moving on with the fourth step you have to check out the music on your story to see whether it goes with your photo or not. This may be done by pressing the play button next to each song. You must pick the type of music you prefer if you use the Genres and Moods option.
Then drag the selection box to the story and set the point at which the song should begin.
Step 5: Adjust the Music Length as per Your Requirements.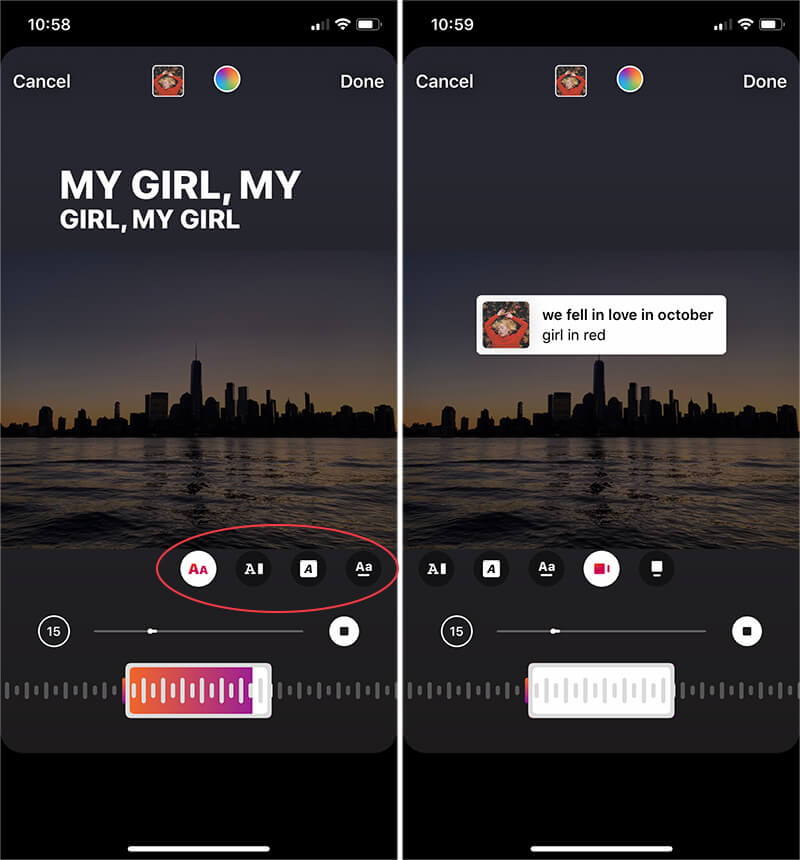 Instagram allows you to upload music and modify the amount of time it plays for you. You may keep your music between 1 and 15 seconds for static graphics. To adjust the length of the song, click the 15 button on the left and select the appropriate length.
The good times do not have to end here. Instagram also lets you add lyrics to the music you have posted to your story. This occurs when the song's lyrics are available. If the lyrics are not accessible, they will not appear.
Step 6: Post Your Story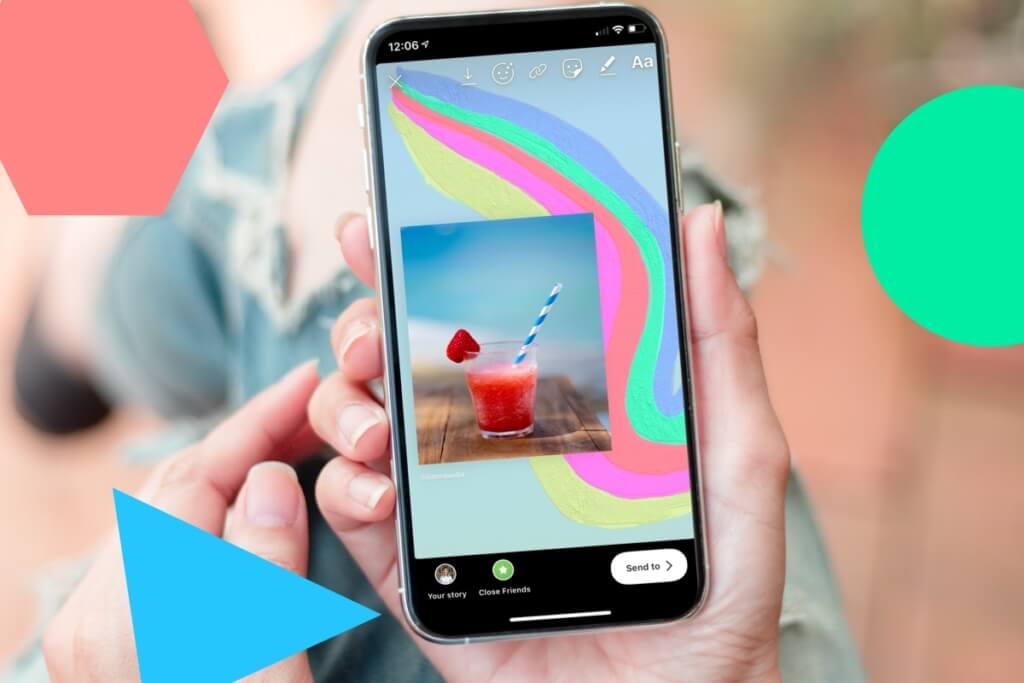 You can finally upload your story once all of the editing and music-related work is completed. Selecting your preferred stickers, which you may also resize.
Hence, you may add a really fascinating aspect to your story this way. To make your story available to your followers, click the done button and then 'Send To'.
So this is how you can easily find out how to make Instagram music longer by following the steps mentioned above.
And apart from this if you are keen to know the hack behind getting an uncountable number of video views on Instagram.  So kindly give it a read as we have got the best advice available for you with some tips to purchase Instagram video views.
Part 2: How Can I Make Instagram Music Longer than 15 Seconds?
Try this strategy if you are annoyed by Instagram's 15-second audio limit. Using the aforesaid procedure, record your video. Then, to find out how to make Instagram music longer, use the tip below:
Step 1: Tap the sticker button > Music selection > your favorite music for the opening 15 seconds of the video.
Step 2: Set the opening half of the video to the first 15 seconds of the song. Then move on to the next section of the video and repeat the process with the same music.
Step 3: Adjust the music in the second section by playing it where you left it in the first portion for a smooth transition from one part to the next.
Step 4: In this manner, when you upload and play the stories, the song will keep playing until the video ends. And you can learn how to make Instagram music longer.
Furthermore, if you want to be Instafamous in just a short time. We have got you covered as we would suggest you to purchase cheap Instagram video views and also buy Instagram auto likes, by this you will easily be able to enhance your Stardom on Instagram.
Conclusion
Instagram allows you to add music to your story to help you describe how you are feeling. Your Instagram story may only be 5 seconds long with music at times.
The function was initially released in 2016, and it was inspired by Snapchat. Despite being the first app to introduce short-form video postings, Instagram swiftly overtook Snapchat in terms of popularity after introducing the 'Instagram Stories feature.
Instagram stories are still a popular trend among Millennials and Generation Z because of features like filters, stickers, gifs, and music. That's all for how to make Instagram music longer. Just follow the above ways to make music longer on Instagram. And do not forget to share your valuable feedback with us.