After Instagram released some new features of the story recently, we thought we would take that as an opportunity to talk about everything.
There are many fun ways to amplify your Instagram Story game, especially now with the new updates. Instagram makes it easier and easier to interact with your audience, even if you don't have awesome images or professional videos.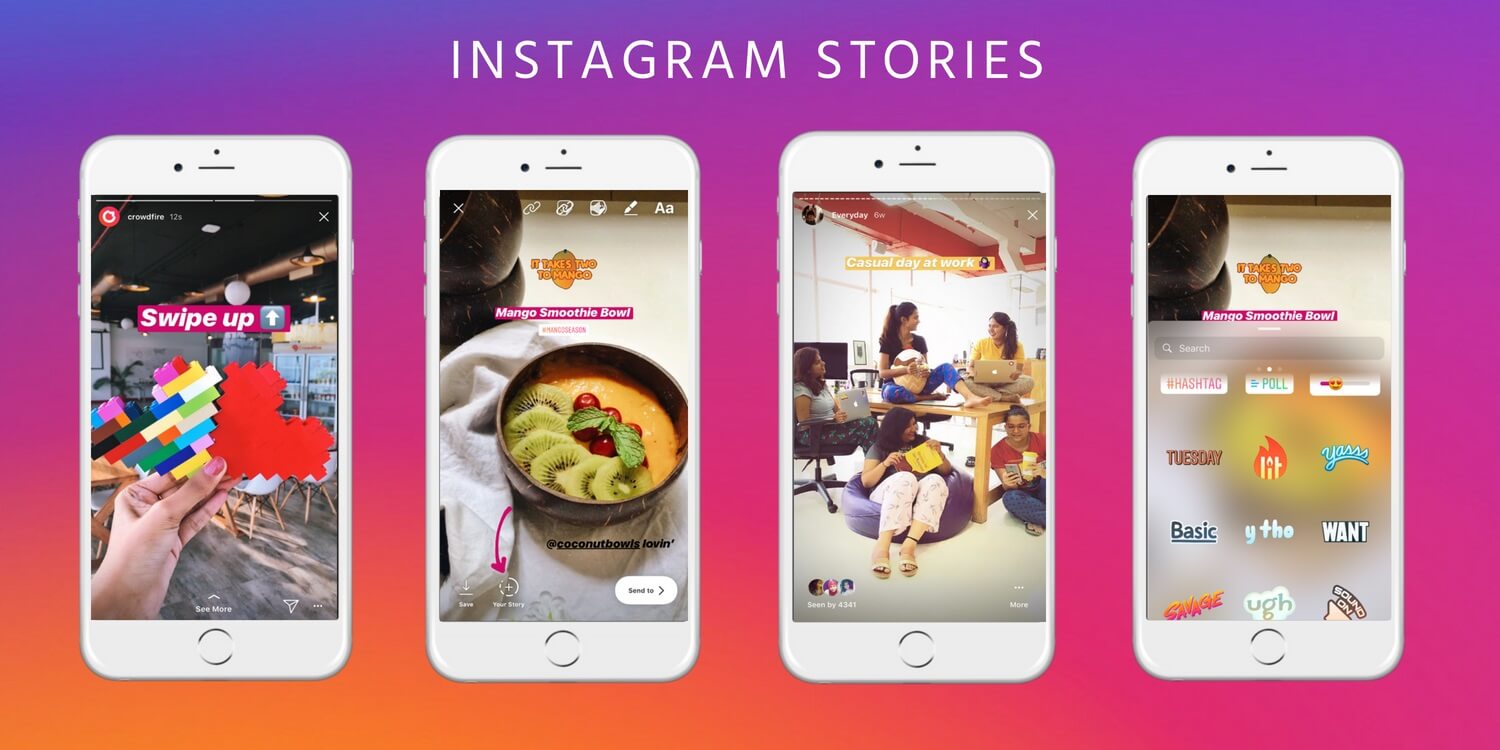 When you open Instagram and add your story, you will see different options at the bottom of the screen: Live, Create, Normal, Boomerang, Superzoom, Hands-Free, and Music.
You can slide them to change the type of content you want, so let's start with the functions from left to right.
Live
Instagram Live is an amazing feature that allows you to connect with your audience in real time and get comments and likes. When it is broadcast live, viewers can write questions and comments and like their videos.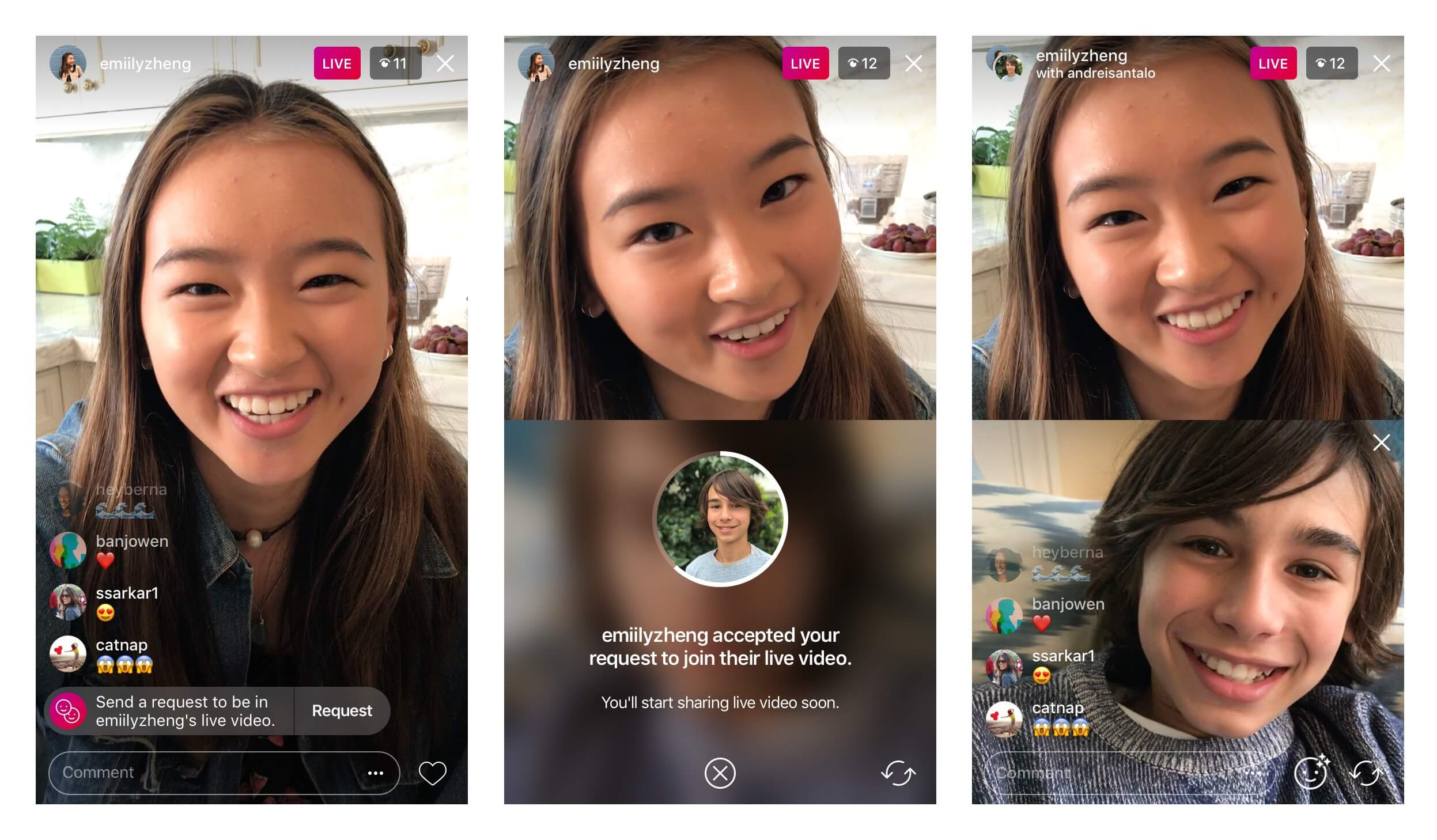 Going live can be scary because there are no power outlets. Be sure to plan ahead to determine your goals and content. And if you're really nervous, PRACTICE first! Register on your phone, look at it again and see what works or what doesn't.
Also, nobody expects you to be perfect! Think of it as a conversation with a friend and move on when you make mistakes. We are all humans!
There are some fun features to start using Live, such as adding photos from your camera's reel and using Live with another user.
One of the main advantages of going live is that your stories are at the forefront of story feeds. Instagram will also notify users when you go to Live, which will encourage people to join.
We are working on a blog that is completely dedicated to Instagram Live, so stay tuned for tips, tricks and ideas.
Create mode
Instagram has had the Create mode for a while, but now users have more options to choose from: text, GIFS, on this day, templates (for business accounts), surveys, questions, countdown and questionnaire.
With all these options, you can change the background colors, the font, the color of the text and add the normal gifs, stickers or labels (location, hashtags, mentions, etc.). Let's play with all of them!
Text
If you have something important to say, but you don't necessarily have or need an image to go with it, the writing tool is an excellent option.
You can choose between different color backgrounds by clicking on the color wheel in the lower right corner.
Like normal Stories, you can also change the font by clicking on the button at the top, drawing your text with the scribble button and adding labels and stickers.
GIFs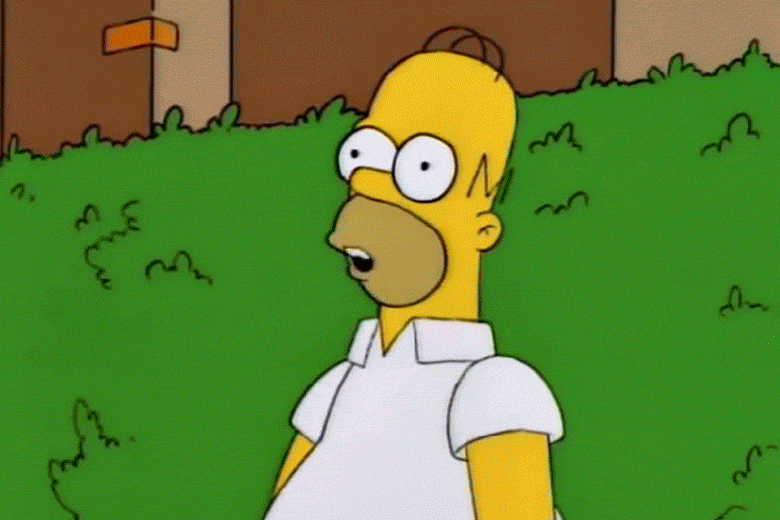 Yes, Instagram already had GIFs that you can use as stickers in your Instagram Stories, but now one of the options in the Create mode converts your entire story into a gif. Instead of just a Beyonce sticker, you can now have a full Beyonce screen. Yes queen.
This also means that you don't need other supporting images or videos and it's more fun than just having a flat bottom.
In this day
"On this day" is another of the new features. It is a tribute to tbt (throwback Thursday) that facilitates sharing memories.
By clicking on the dice at the top, other things that happened that day will be shuffled. Even if you don't share what's coming, it's fun to take a trip down the memory lane!
Templates
Templates are another new feature for Instagram Stories, but it's not available for personal accounts (therefore, if you don't have a business account, you won't see this).
Using templates is a fun way to show some personality and encourage users to interact with you. Complete a template with your own answers and then publish a blank one and ask your audience to share your answers. HELLO COMMITMENT!
Center
Polls are another excellent way to increase commitment to your stories because all it takes is a click to vote.
Bring it to life by changing the background color, drawing on the screen and adding gifs!
Questions
Similar to surveys, questions also encourage commitment. Questions are a great way to have your audience share an opinion or open the conversation for things they want to ask you!
Clicking on the dice at the top will also give you some random question suggestions. So, even if you don't have something you want to ask, you can interact with the Insta community.
Countdown
Countdowns are perfect for product launches and events! Or anything that wants to excite your audience.
Select the date you are doing the countdown and Instagram automatically updates the exact months, days and seconds until that day.
Even if you don't have an upcoming product launch or event, Instagram suggests some fun. Like a countdown until the weekend!
Exam
Questionnaires are a fun way to evaluate what your audience knows about you and helps them get to know you on a more personal level.
Like some other Instagram story features, Instagram also has suggestions for questionnaires that allow companies to show more personality.
Normal
The normal mode is where you can take photos and videos to add them to your story. Here you can also have fun with AR facial filters, explore effects and upload images or videos from the camera reel.
Boomerang
Boomerang is a fun looping video, so it's nice to have some movement.
Superzoom
Superzoom is exactly what it sounds like when you take a video and the camera approaches a certain area.
The fun part is that you can change the zoom theme to be hearts, fire, annoyance, TV show, drama, beats, paparazzi, surprise, nope or bounce. All this can be used to add some fun to a normal video.
Free hands
This option is excellent when you are demonstrating something or simply need both hands in your video.
It clicks on the button and automatically records without having to press and hold your finger.
Music
Many commercial accounts do not have the option for this at this time. It probably has something to do with marketing or copyright issues. It is very likely that personal accounts only use it for fun, while commercial accounts could potentially get money from that publication.
If you have access to music, you can explore popular songs, genres or moods. Then you can choose the section of the song you want to play during your story.
Once you select your song, a sticker will appear in your story with the title and artist. When people see their story, the song will play and they can click on it.
You can also add music to Story posts by going to the decals page.
Do it
Be creative with your fonts and designs and use other people as inspiration. Story posts don't have to be as planned as other posts, so use them to connect with your audience. Show behind the scenes, share a personal story with your audience or open questions! The possibilities of connecting and participating are endless.
Also remember that if you want your story to remain for more than 24 hours, you must add it to the highlights of your story. Then it will appear on your profile page and people can still see it.
Get Our Services to Make Your Instagram Post Viral