Instagram's Tips for Better Stories During the Holiday Season
The holiday season is approaching and, although you will surely be busier than ever, staying involved in social media is very important for retailers.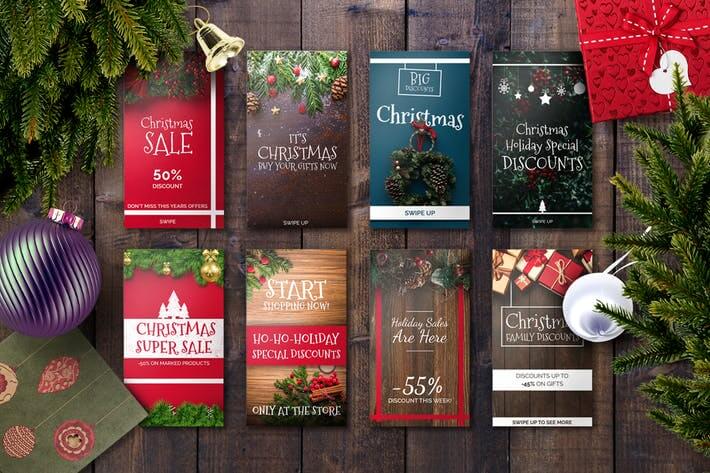 Keeping in touch with your followers in applications like Instagram can mean the difference between buying with you or going somewhere else, and it certainly doesn't hurt to get in line with the Christmas spirit.
One of the best ways to stay active on Instagram is to keep your stories fresh (according to Instagram, a third of the most viewed stories come from commercial accounts) and the platform recently released an updated guide with tips and tricks on how to do that. You can read everything here, but here are some of its highlights and how they can be applied to a jeweler.
Go behind the scenes
You probably already know, and possibly can relate, to the fact that people love to feel aware of exclusive content, such as the first looks in a new collection of jewelry or a look at the decoration of their vacations. But Instagram also suggests keeping your content unfiltered, opting instead for raw, real and even possibly live. So throw away any idea of ​​having to make everything incredibly perfect and show your followers what distinguishes you.
Customer Recommendations Instagram suggests asking customers for their comments to share your stories, which is a great idea. If any of your buyers is willing, you can ask them to take a photo using their purchases, or even talking to the camera about their experience in your store. If you are buying gifts and do not want to spoil the surprise, ask them to come back after the holiday season with their gifts to show their beautiful gifts.
Present your products and services
This is obvious but it is very important anyway. In addition to sharing new essential products and styles in your store, give users an idea of ​​something more unexpected. Are you excited about your holiday packaging this year? Show those boxes of hoops and bows. Are you offering new custom design services? Attract buyers to restore their old stones into something fabulous. You can even share the goodies you will serve in a happy hour with a festive theme (just don't forget the festive cookies).
Share tutorials
Instagram recommends showing people how they can use their products, which, in the case of a jeweler, opens a great realm of fun. Be creative with style, stacking, grouping and layers of jewelry. Use the video to show the main sparkle of that diamond ring. And for an information session, make a live broadcast to answer your clients' hottest questions about jewelry care and purchase.
Content ideas are a start, but there are even more layers to make sure your stories stand out from the crowd. Pay special attention to the text that superimposes on your videos and images: Instagram recommends mixing the colors of your text, using the eye drop tool to extract the colors of your images to match, highlighting the color block, creating an appearance gradient, and more (tutorial, here).
Along with the text, Instagram also recommends the use of stickers: emojis, GIFs, location stickers (for customers to find better) and more.
Be interactive In addition to launching live, allowing you to interact with other users in real time, the platform also recommends using countdown stickers to create rumors (maybe a countdown to Christmas to attract those buyers?) And involve your audience by using surveys and questionnaires stickers
Finally, Instagram offers advanced tips to take those Stories to the next level. However, it admits that these features may require a little more practice to master. You can visit the Instagram guide on how to create a rainbow gradient, set floating words and stickers and create animated stories.
Best of luck as you prepare for the holiday season: see you on Instagram!
Get Our Services to Make Your Instagram Post Viral