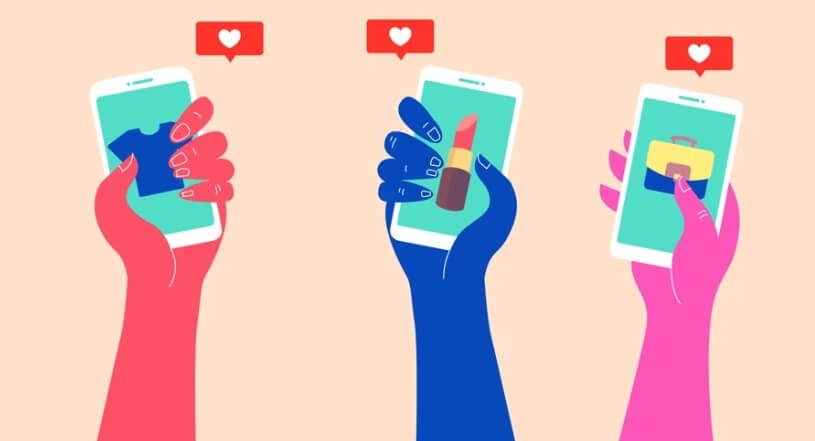 How To Do Instagram, Facebook and Twitter Marketing For Your Business: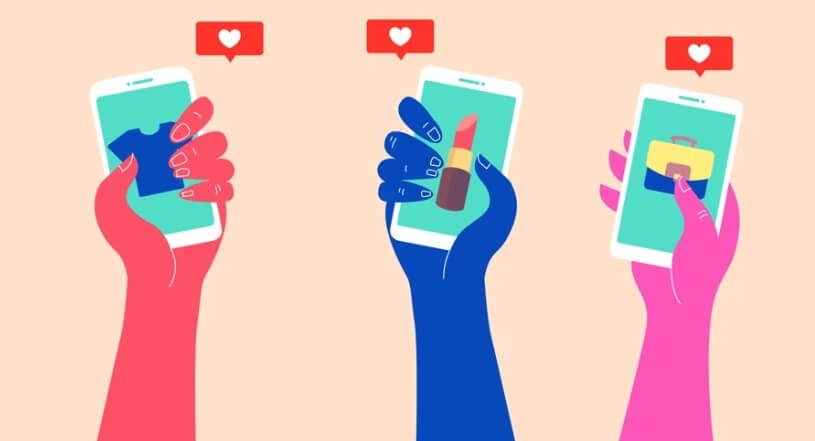 Social media marketing is a form of internet marketing that depends on the process of getting traffic or attention through social media platforms such as Facebook, Instagram and Twitter. By using these platforms to connect with potential customers, you can build your brand and increase sales.
Each platform has different sources and goals that can benefit your company in different ways. According to Statista, 70 percent of the American population has at least one profile on social media.
By 2021, the number of social media users worldwide is expected to be around 3.1 billion people. So many consumers who use social media on a daily basis create a valuable opportunity for companies that want to reach their audience through platforms that they have already spent time on.
Users are active on social media platforms because these channels offer a fun and easy way to network, keep in touch with friends and family and stay in touch with what's going on in the world.
I will discuss the three most important social media marketing platforms that can help your company really take advantage of all that the online marketing world has to offer.

Instagram Marketing For Your Business
Instagram is no longer intended solely for personal accounts. Whether it's for you or your dog, Instagram is a global platform that allows brands to humanize their content, recruit new talent, present products and inspire their audience. Below I have compiled a list of opinions and ideas from Fortune 500 marketer Ross Simmonds on how you can really get the most out of social media marketing on Instagram.
1. Instagram account Optimization:
One of the first things you notice when landing on the homepage of a company on Instagram is their profile photo and bio. When creating your Instagram biography, keep in mind that unique, compelling bios and memorable profile photos are an important way to make a strong first impression with new viewers. Encourage users in your bio to take a specific action, such as using a certain hashtag or visiting your website. Your bio is the only place on the platform where you can display a clickable URL and send traffic to an external site, so use it strategically.
2. Follow relevant nitch accounts.
Consider other companies in your field. Whether they are your competitors or not, it is important to remain relevant and involved in your industry. Interact with their last few messages by liking them or leaving a comment. This places the name of your company in front of their audience and links you to that message in their feed; this is a way to direct traffic to your page. You can also view other users who respond to their message and may also come into contact with them. Every time you respond to Instagram, your company stands out by leaving a short, encouraging response that is related to their message, showing that you are not a social media marketing bot.
3. Use widely used your business related hashtags.
You can use hashtags as a way to discover new photos and people to follow. When you search for a specific hashtag, every photo that used that hashtag is displayed. One of the easy ways to get is go through the photos that influencers have placed in your niche. and what hashtags do they use? And use them as hashtags in your posts.
4. Be an Active user with regular posts.
One of the most frequently asked questions when it comes to a social media platform is: "How often do I have to post?" Although many companies have tried to find a specific number, the reality is what works best for one brand, not always the best. for someone else. Test different placement techniques and compare the involvement of the content from one week to the next. In general, most major brands post to Instagram 5-7 times a week.

Facebook Marketing For Your Business
Facebook takes the lead as the most widely used social media marketing platform by adults, which means there is an endless opportunity to expand your audience and generate traffic to your website.
Getting started on Facebook can seem overwhelming; when you're ready to go, check out these tips and tricks from Sprout Social to get the most out of the ever-powerful social media platform.
1. Set goals and tackle them.
Strong examples of Facebook goals are increasing brand awareness, increasing community involvement and increasing your sales. You can do this by adding value to those who follow your organization by providing your audience with important insights, information, and resources. Make your Facebook page the go-to source for information about your industry.
2. Involve – don't wait for your audience to communicate first.
As a brand you have to remember what drives a social media network; conversation and involvement should never be put at a low level. View engagement as if you are building and offering a community for your target audience. You can increase engagement by encouraging people to communicate with your page.
To really get the conversation started, end your messages with questions or a call to action. Also respond immediately when you receive comments and messages. Remember that the whole point of social media marketing is social.
3. Plan your Facebook content.
By working ahead and setting the value of a week on social media in one go, you can concentrate on your content once a week instead of throughout the day. You can then use Facebook's planning system to post your pre-written updates at strategic times for your target audience every day.
4. Engage your team or familiar person first.
Motivate your team and ask them to share company messages on their personal pages. Your employees are the faces behind your brand, making the company more related to consumers. Take advantage of this valuable asset when it comes to strengthening your message, social sales and authentic engagement by encouraging them to argue on behalf of the brand. And unlike influencers in the industry, their services on social networks are free.

Twitter Marketing For Your Business
With more than 313 million monthly active users and a young demographics to start, Twitter is a valuable platform for most brands. A recent Social Pilot article reported that Twitter marketing has proven to be a successful tool for social media marketing, especially for small businesses that want to target local customers. If used strategically, Twitter can help you connect with your customers, increase your reach, grow your brand and generate qualified leads.
Growing a true following on Twitter requires more than sending tweets when your company has released a product or an upcoming event. It is about dealing with your target group and dealing with them. Successful Twitter marketing is powerful. If you can become a professional with this fast-paced social media marketing site, you unlock new opportunities to grow your business online.
1. Build a Outstanding Twitter profile.
Your profile plays a crucial role in users' decision-making process. The audience will decide at a glance whether they are interested or not, so make sure you take the time to complete your profile.
You can also use Twitter to direct traffic to your blog or website. Include links to your website and blog in your profile. This way users can visit those links to find out more about your company. Make sure you also choose memorable photos for your profile photo and header.
Another small detail is to regularly update your locked tweet. It could be a sale or a new marketing initiative that you have just launched. Anyway, this is the first thing your audience comes in contact with, because it stays at the top of your feed.
2. Publish Meaningful Content.
When compiling content for social media marketing, take the persona of your target group into account. What resonates best with them? What information do they need to know? When you think about adding value on social media, ask yourself if your tweets promote an idea, entertain or educate the public. Without one of those three things, your content will probably fall flat. Also remember that the purpose of Twitter is to connect and get conversations going. If your content does not encourage a conversation, it is not worth publishing.
3. Follow conversations and speak to your audience.
Keep your call-to-action simple and direct. With a limited number of characters it is important to get to the point. Stay up to date with your incoming notifications so that you can respond to your viewers quickly.
Use Social Media Marketing Serices to Promote Your Business:
Today, marketing is used by many companies as a tool to achieve their promotional goals. A large number of world's  population using some form of social media, it seems almost clear that companies should use these outlets to market their products or services.
With social media you can also better understand what the online behavior of your customers looks like. For example, you can use the analysis platform on Facebook or Twitter to see which types of content are most popular in your target market. You can also measure your conversions for messages and ads on different channels to see which campaigns work well and which require a little more work.
Every marketing platform for social media has unique aspects with which you can start the online presence of your company. It is up to you to learn what they are and how you can use them!
To Ptomote you business, you are recommended to use our services for Instagram, Facebook and twitter:
Instagram Marketing Services:
Facebook Marketing Services:
Twitter Marketing Services: