Just like Facebook, Instagram keeps a record of all the posts you have liked, which can be accessed within the Instagram app.
However, many users are unaware of this useful feature since it is hidden in the settings. If you want to revisit the images and videos you have liked in the past, Instagram provides a feature that allows you to review your liked posts.
Moreover, this feature saves you the trouble of remembering and manually searching for specific content by allowing you to easily unlike posts that you have previously loved.
To learn how to see your liked videos on Instagram, follow the step-by-step guide below.
Step-by-Step Guide:
Tap the menu button located in the top-right corner of the profile tab.
Click on "Your activity."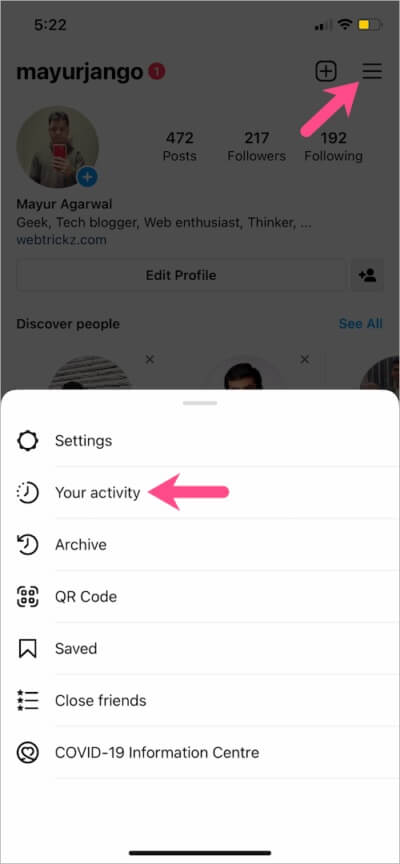 Credits: Webtrickz
3: Tap "Interactions" on the "Your activities" screen.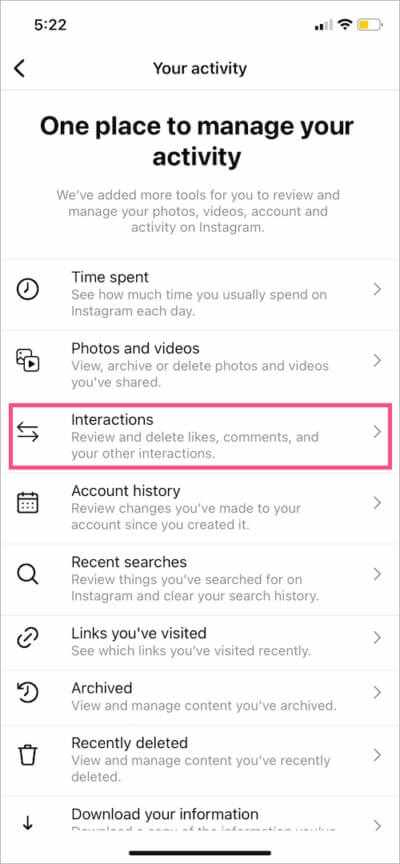 Credits: Webtrickz
4: Select "Likes"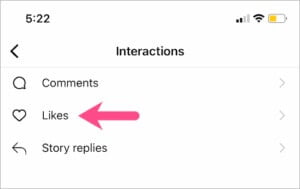 Credits: Webtrickz
5: The Instagram Likes page will display all of the posts, videos, and reels that you have liked.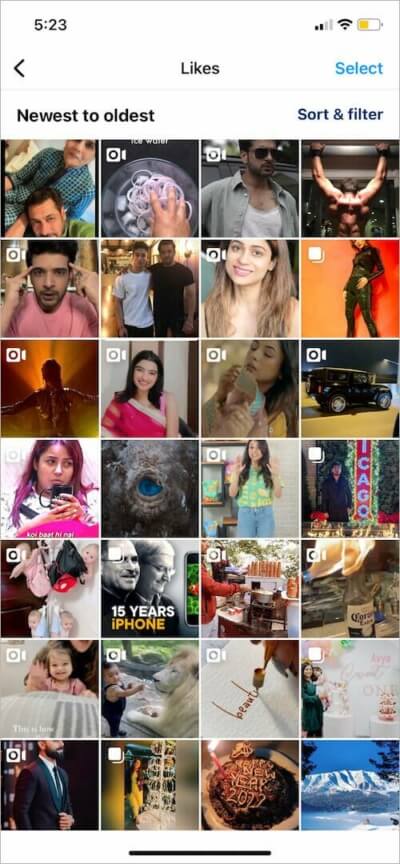 Credits: Webtrickz
The liked posts are typically shown from most recent to oldest, but you may now organize and filter your favorite material. 
Additionally, it is now possible on Instagram to dislike many liked posts at once. Hence this is how to see your liked videos on Instagram by following the simple step-by-step guide above.
Apart from this, we would love to bring to your knowledge that you can become Insta famous by easily buying Instagram reel views.
How to look at liked posts on Instagram.
1: In the Instagram app, tap the profile symbol in the bottom right.
2: Select Settings from the menu (hamburger icon) on the upper right.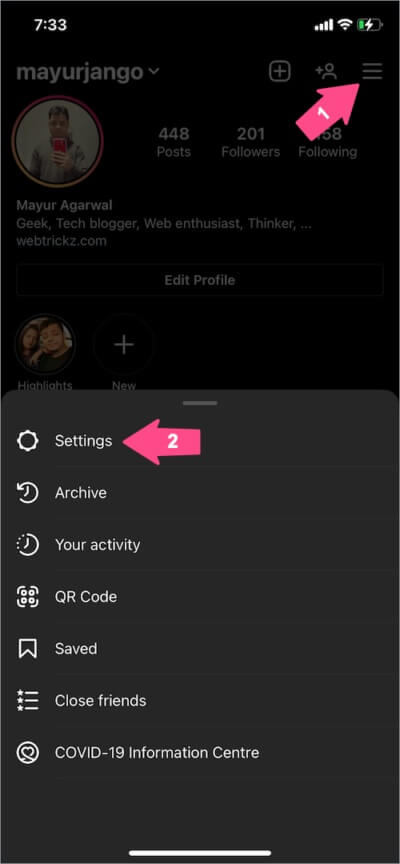 Credits: Webtrickz
3: Select "Posts you have liked" under "Account"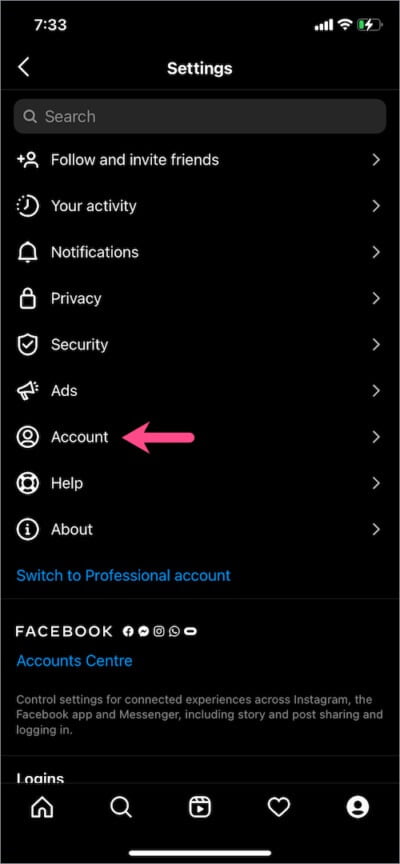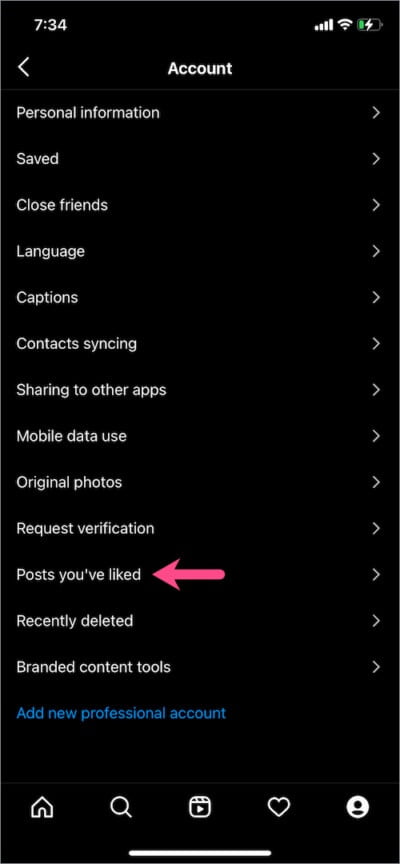 Credits: Webtrickz
That is all for the process of how to see your liked videos on Instagram. Here, all of the pictures and videos you recently liked are arranged in a grid. On an iPhone, you may also see the material in full layout to see it just as it appears in your Instagram feed.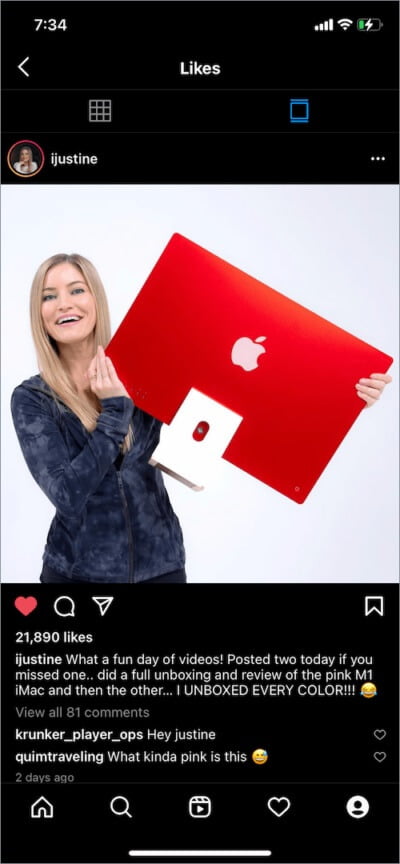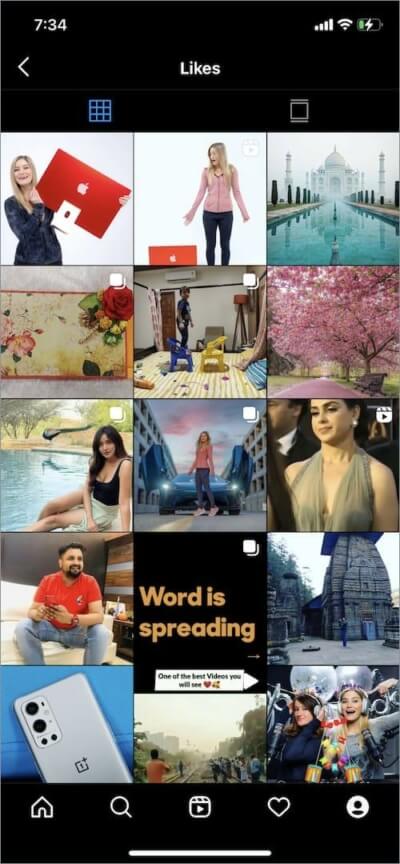 Credits: Webtrickz
Note that the above-stated steps are applicable for iPhones and should be similar for Android phones.
How to dislike Instagram pictures that you have liked
You may quickly unlike any of the 300 most recent images, films, or videos, but not all of your liked postings. To do so,
Navigate to the "Likes" area on your iPhone. After that, long-press on the post you wish to dislike and select "Unlike" from the menu. To dislike a specific Instagram post, you may also open it and hit the love icon.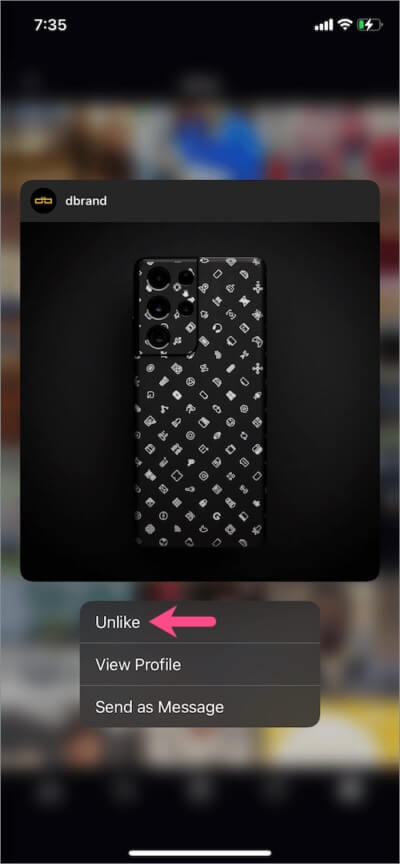 Credits: Webtrickz
On an Android device, you may dislike a photo or video by gently dragging your finger over the heart button while tapping and holding it on the Likes screen. 
Additionally, you may open a specific post in the feed view and dislike it there.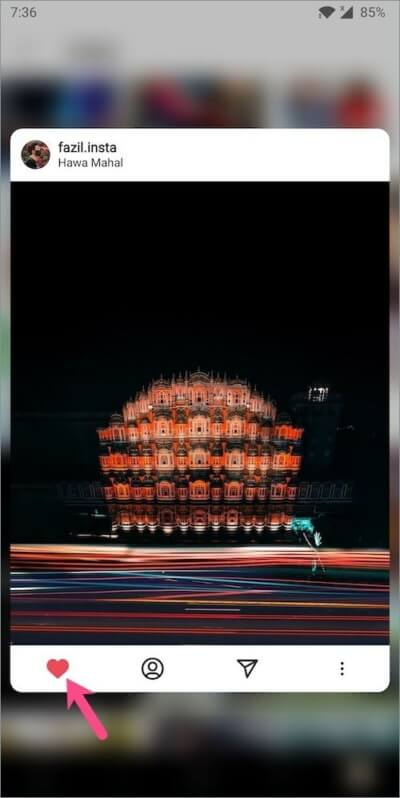 Credits: Webtrickz
Conclusion: How to Access Your Liked Videos on Instagram
Instagram allows users to view their most recent 300 liked posts. However, it's important to note that due to privacy concerns, it is not possible to view the liked posts of other users on Instagram.
Additionally, let's explore how you can utilize Instagram 2021 for both iPhone and Android to locate the posts you have liked. The following step-by-step guide provides instructions on how to access your liked videos on Instagram, particularly if you have the latest version of the app with the recent update released on February 12, 2022.
Moreover, if you're interested in boosting your visibility on Instagram, we highly recommend considering the option to purchase Instagram live views and real Instagram views. By doing so, you can enjoy the benefits of being a dedicated reader of our content.