With over 930 Million users, LinkedIn is a valuable social networking platform for individuals and businesses seeking to establish connections and foster professional relationships. However, given its extensive user base, individuals might find themselves in situations where they wish to control their network connections.
Conversely, there may be instances when they want to expand LinkedIn connections. This article provides comprehensive guidance on managing your connections, including how to block someone on LinkedIn.
Why You Need to Block Someone on LinkedIn?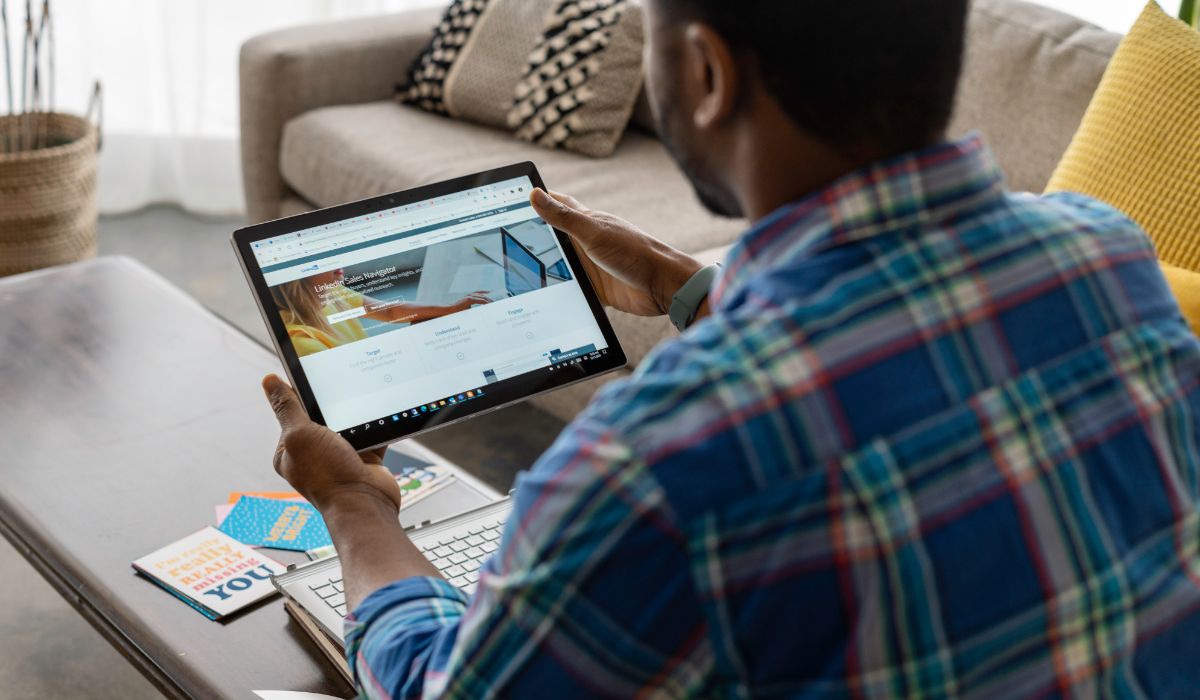 In various business or personal networking situations, unwanted interactions, such as spam or scams, can be encountered. Individuals may not always be truthful when communicating online, leading to uncomfortable experiences. While it's natural to assume the best of people, there are times when blocking someone on LinkedIn is the appropriate course of action.
Blocking someone on LinkedIn is advisable if they:
Send you unsolicited spam messages.
Share content that is inappropriate, unrelated, or improper.
Harass or behave rudely towards you.
Maintain a fake profile or misrepresent themselves or their company.
Setting boundaries on social media, especially in a professional context, is crucial. If you ever come across suspicious or unsettling behavior on LinkedIn, it's worth considering disconnecting from that individual.
This choice will help create a more secure and efficient network for your company, which is in your best interests. If something seems off or makes you uneasy, it probably is, and you should proceed with caution.
What Happens When You Block Someone From LinkedIn?
Blocking a user on LinkedIn entails several consequences:
Blocking on LinkedIn means profiles are invisible to each other, preventing interaction.
Previous interactions, such as messaging or sharing, will stop.
The blocked person won't get updates, content, or newsletters if subscribed.
LinkedIn won't suggest the blocked person as a potential connection.
LinkedIn rarely notifies the blocked member.
The blocker has the exclusive authority to unblock if they choose.
LinkedIn provides users with a list of blocked members they can review and manage anytime. This gives users control over their connections and interactions on the platform.
How To Block Someone On LinkedIn?
Anyone who's ever wondered how to block someone on LinkedIn will find the process quick and easy. Both a PC and a mobile device can be used for blocking. LinkedIn provides detailed instructions on how to block an individual:
To begin blocking someone, navigate to their profile.
Look for the "More…" button located below their profile photo.
From the list of options that appears, select "Report/Block."
Choose "Block" from the 'What do you want to do?' menu in the menu that pops up.
By following these easy steps, anyone can successfully block someone on LinkedIn.
How to Block Someone from Seeing Your Connections on LinkedIn?
Maintaining privacy on professional networks like LinkedIn is crucial for many users. While LinkedIn doesn't provide a direct feature to hide your connections from a specific person, there is the only way to prevent someone from seeing your network is by blocking that profile.
Will They Know If I Block Them On LinkedIn?
LinkedIn usually doesn't tell someone they've been blocked when another person blocks them. However, there's a particular case. If you and the person you blocked have shared a LinkedIn Recruiter account before, LinkedIn might let them know you've blocked them.
When you stop up someone on LinkedIn, they lose the ability to see your profile, send you messages, or view any endorsements and recommendations you both had. But, so that you know, LinkedIn won't send a notification to either of you about this. Your actions will remain private.
‍What Else Do You Know About Blocking People On LinkedIn?
Blocking someone on LinkedIn is quite straightforward, but some essential details must be remembered. While we hope you will only need to do this occasionally, LinkedIn temporarily allows you to disconnect from up to 1400 contacts.
If you can't find someone's profile and it's not showing up, it's likely because they've blocked you. However, this notification can also appear if the user has deleted their account. To avoid being blocked, it's essential to use the platform responsibly.
Here's a key point: There's a 48-hour waiting period between temporarily blocking someone and permanently blocking them. So, if you decide to unblock someone and then change your mind, you'll have to wait until the waiting period is over to re-block them.
Can I Block Someone On LinkedIn Without Viewing Their Profile?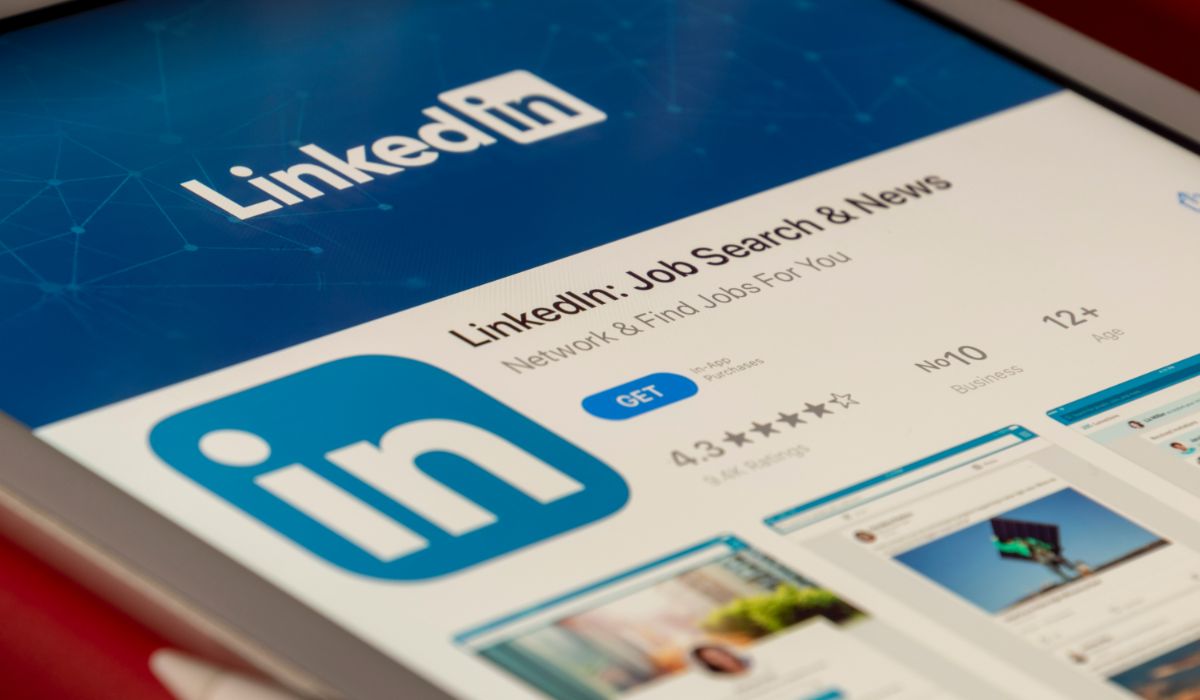 Regrettably, individuals currently cannot block others on LinkedIn without first visiting the person's profile. You'll also be removed from their "Who's viewed your profile" list when you block someone. If you're still uncomfortable going to their profile directly, you can take a more covert approach by switching to "Private Mode" first. The procedure is as follows:
Start by clicking on your own profile image or avatar in the top right corner of any LinkedIn page.
Choose "Settings & Privacy" from the menu that appears.
In the list of options on the left, select "Visibility."
Under the "Visibility of your profile & network" section, find and click "Profile viewing options."
Choose "Private mode."
Once you've activated Private Mode, you can block the user by following the above instructions. This way, you can maintain your privacy while taking the necessary steps to block someone on LinkedIn.
How Do You Unblock Someone On LinkedIn?
It's not uncommon for LinkedIn users to need to temporarily block a connection just to change their minds and allow them back in later. If you've accidentally blocked someone on LinkedIn, here's how to unblock them:
You should begin by visiting your LinkedIn homepage and locating the 'Me' tab. Just tap that link.
Select the 'Settings & Privacy' option from the drop-down menu that displays.
Navigate to the 'Settings & Privacy' tab and select the 'Visibility of LinkedIn activity' option from there.
Please pick the 'Blocking' tab now.
There is a list of people you have blocked in the past. Identify the contact whose block you want to lift.
Finally, select 'Change' next to their name, and choose the 'Unblock' option.
Following these steps, you can easily unblock someone on LinkedIn when you reconnect with them.
FAQs
How to Block Someone on LinkedIn Without Visiting Their Profile?
Currently, to block someone on LinkedIn, you must visit their profile, click the 'More' button, and select 'Report/Block' from the dropdown menu; there is no option to block directly from settings without profile access.
Can You Block Someone on LinkedIn from Seeing Your Posts?
When you make a post to your profile, you have no control over who else sees it. Your connections will be shown in the content you post. Your LinkedIn activity will determine how many connections will see your update. There is no way to 'hide' a post from a specific user.
Why Does Someone Keep Viewing My LinkedIn Profile?
Your profile may have struck their eye because of your qualifications, expertise, or connections in the sector. Prospective Companies: Potential employers use LinkedIn like recruiters do to research and evaluate candidates for open positions.
Can I See How Many Times Someone Viewed my LinkedIn Profile?
To access your profile, go to the LinkedIn site and select the Me symbol. To view the Who's viewed your profile page, go to the Analytics section and click the [Number] profile views.
Conclusion
Have you ever wondered how to block someone on LinkedIn? You may have had a few contacts that made you think about it. Well, don't hesitate any longer. Blocking someone on LinkedIn is a straightforward process. If you ever need to, you can unblock the person later, and both blocking and unblocking are quick actions that will take up little of your time.
It's essential to keep in mind that LinkedIn connections should prioritize quality over quantity. Blocking members to maintain a safe, relevant, and positive LinkedIn environment can benefit you and your business in the long term.