Becoming An Instagram Star- When Dreams Become Reality
It is human nature to desire popularity. Everyone wants to be loved and adored by people. In short, everyone wants to be a star. In modern times, social media is the place where every day a new star is born in the sky of popularity. Instagram can be said as the star of social media, it is a place where the whole world works together and socializes. With people crossing over 1 billion, it's a place where you would want to be a star.
Gone are the days when the term celebrity meant a movie star or a sports player or even a rock star, today the whole dynamic has changed with social media. Especially with Instagram in the scene, Instagram has the power to turn a normal Joe into a worldwide sensation every day. The best example can be taken recently from India when on Valentine's Day a small video of a debutant actress went viral on Instagram and other social media websites and her followers who were only thousands were over 6 million in the span of just 3 days and now she charges a quarter to a million for every Instagram promotion, sees the power of Instagram. You can be an international heartbreaker in seconds, but the one-million-dollar question is how?
Ideas That Can Change Your Instagram Fortune :
Here we are discussing a few points through which you can turnaround your Instagram misery into glory.
1. The Introduction is the Key (Strong Bio):
Instagram is used by people like you and me and so the behavioral pattern of the platform remains the same as human physics and that is just as cliché that it sounds like 'first impression is the last impression'. So your bio must be an explanation for the world that you mean business and not be fooled. Select a suitable profile photo for your page that should reflect your business or personality. Tell in a perfectly synchronized way about your work and products in the intro 150 words, do not exaggerate but make an impact at the first stroke.
2. Personal Hashtags and Hashtag Management: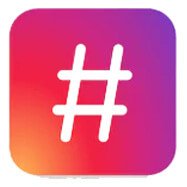 Developing a personal hashtag would be the first thing you should do to promote yourself. Every popular brand or person does that. It must be connected to your name or the companies so that a direct connection can be established with you and people can eventually connect with you via that hashtag. The hashtag would make your messages look legitimate and professional. Hashtags play a very amazing role in making you ultimately famous and popular. The use of many hashtags is a good idea and can make you known to the niche audience.
3. Showcase Your Talent:
The best way to succeed on Instagram or another aspect of life is to recognize the talent that you possess. When you have realized it, develop messages that show your talent. The only thing that matters is that people want something different, original, and authentic. It doesn't matter if you're the best at it, it's the way you show it that matters.
4. Develop Your Own Marketplace: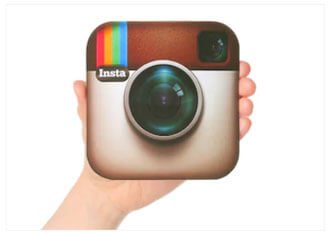 There are 1 billion users on Instagram, so don't worry about who would like or follow your page, if you are different and authentic people would find you and follow you. You have to create your own niche and offer something that nobody else offers.
5. Start local and expand globally:
Instagram is like an ocean and to conquer it you have to start somewhere, and the best place to start this journey is from the place you know and what you are familiar with. So start by attracting the local user and profiles. You can use the tabs for this function to grow the first local audience for your page. If you then have a significant number of local followers, you can expand globally. The only thing you have to remember is always to find and target the audience of your niche. Because this group of people would understand your feed and share it with their social circles. Once you have conquered the niche, you are automatically called the specialist of the influencer of that niche and you could recognize the global audience.
6. Interact with niche Influencers: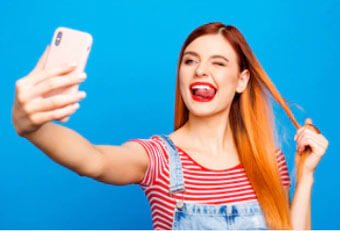 Niche influencers are people who have understood the dynamics of Instagram and have a solid following with them. They have a wealth of followers that can be of great help to you. The first thing to do is to follow them and be active in their messages. Second, try to start a conversation with the influencer; this can be done by commenting on something interesting about the influencer's message. Be one of the first 10 responses, because the ratio between influencers involved in the responses is 90% more than the last. On you. If the influencer works with you, you will be marked and the influencer's fans will visit your profile and if they find good things, they will follow you or like you.
7. Create outstanding content:
In the jobs of SEO, it is always said that content is king. The same applies to every application on social media, including Instagram. So if you want to create an impact, you have to give the audience an excellent post and feed. The feed must be unique and informative, which can be a great help for the followers. The photos used must be amazing and of high quality. Use the right filters and get professional help if needed. The post must have a wow effect on the public.
8. Be authentic and consistent:
Social media respect originality and only rewards authentic and consistent people. You cannot copy and succeed in this age of the internet. As discussed earlier when you show off your talent, you would certainly pass on this concept with flying colors, you just have to be consistent by posting at least one message every day. If you are authentic and consistent, no one can stop you from becoming famous on Instagram.
Conclusion:
Instagram is a global phenomenon that has just begun. It is the place that has the power to change your life. But you have to beat a billion people to earn your space, but if you follow the above points, there is no end to you. As the saying goes, nothing is impossible in this world, the same also applies here.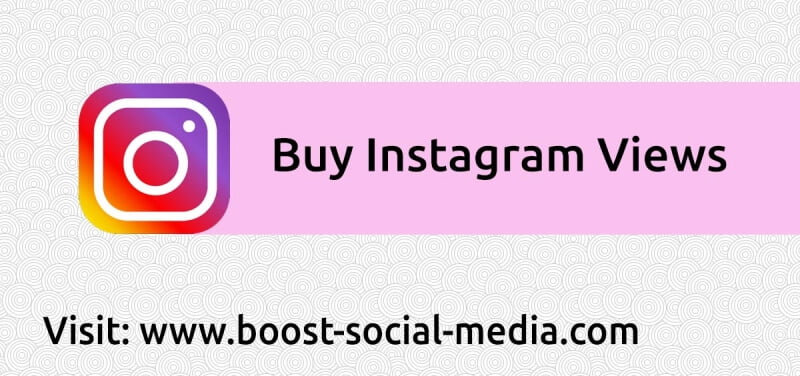 Want to buy Instagram Followers? click here.