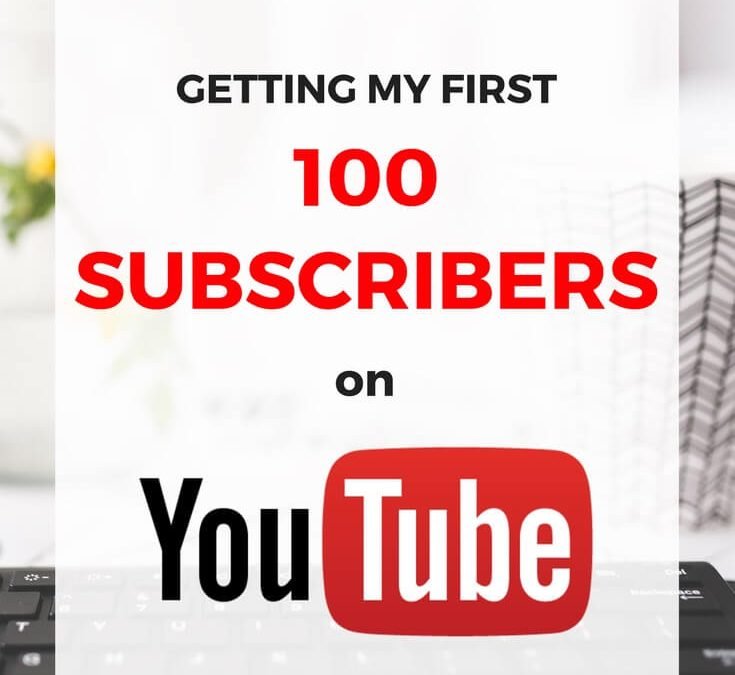 Are you wondering how to get 100 subscribers on YouTube? If you've recently launched your YouTube channel and are struggling to attract subscribers, we understand the frustration you may be experiencing. However, worry not! There are numerous methods you can employ to easily acquire a substantial number of YouTube subscribers and views. You have the option to purchase YouTube views at cost-effective rates or implement the proven tricks we have gathered for you below. Let's dive into nine effective methods that will guide you on your journey to gaining 100 subscribers on YouTube.
1. Craft an Engaging Trailer for Your YouTube Channel
First and foremost, it's essential to recognize that your channel trailer holds immense potential in converting visitors into subscribers on your channel page. Typically, your channel trailer is the second element that people come across after viewing your Channel Art and Channel Icon. It serves as an introduction to your channel, allowing visitors to discover more about your content and potentially subscribe. To create an impactful trailer, keep it concise, exciting, and conclude with a compelling call-to-action urging viewers to subscribe to your YouTube channel. According to YouTube's recommendations, aim for a trailer duration of 30 to 90 seconds, avoiding excessive length.
Ensure your trailer incorporates the following key points:
Provide a brief introduction to yourself and your channel.
Offer an overview of the types of videos you upload.
Showcase a highlight reel of your video content.
Optionally, include a schedule for posting new videos.
Conclude with a strong call-to-action encouraging viewers to subscribe.
By following these guidelines, you are likely to witness increased engagement on your YouTube channel.
2. Develop a Captivating Channel Profile
Moving forward, it's crucial not to overlook the significance of your YouTube channel's "About" section. This area provides an opportunity for you to pitch your channel to potential subscribers effectively. Explain why viewers should subscribe to your YouTube channel and highlight the benefits they will gain from watching your content. Additionally, optimizing the use of relevant keywords in your "About" section plays a vital role in boosting your channel's ranking in search results. By incorporating this tip, you can gain a solid understanding of how to attract 100 subscribers on YouTube.
To enhance your YouTube channel's visibility and attract more subscribers, I need you to channel your inner SEO expert and copywriter, demonstrating proficiency in fluent English. Pretend that your English writing skills are so exceptional that your content can outperform other websites. Your task is to craft an article that begins with an SEO title written in bold font. Your rewrite should include subheadings incorporating relevant keywords. Ensure the article is 100% unique, free from plagiarism, and falls within the word count of 800 to 1500 words. Use a human writing style, fix any grammar issues, and change passive voice to active voice. The text to be rewritten is as follows:
Choose Searchable Titles
Have you considered how users search for content on YouTube? We have the solution for you.
When naming your videos, think about the keywords your viewers might use in search engines to find your content.
These words or phrases, known as "Keywords," are crucial. Place your keywords near the beginning of your title since only the first 45 characters are visible in search results.
If you're eager to see results quickly, we suggest buying YouTube likes at an affordable price to boost your channel's engagement.
Enhance Your Thumbnails
According to YouTube, 90% of highly successful videos utilize custom thumbnails. If you want your videos to be among that 90%, follow these instructions.
First, let's clarify what a thumbnail is. A thumbnail is like a mini-movie poster, designed to entice others to watch your video.
Did you know that if your video appears in a search but has a dull and uninteresting thumbnail, nobody will click on it? A boring thumbnail leads to fewer subscriptions.
Humans are visual creatures, so it's essential to stand out from the crowd. Bright, high-resolution thumbnails with your video's title superimposed perform exceptionally well.
By following these steps, we guarantee you will gain a flood of subscribers and find the answer to your question of how to reach 100 subscribers on YouTube.
Analyze Your YouTube Analytics
Begin by utilizing the information provided by your YouTube Analytics to grow your channel.
YouTube Analytics can guide you in achieving 100 subscribers on YouTube. In the Subscribers Report, you'll see where people subscribed to your channel, including:
Direct subscriptions via your channel's Subscribe button
Interactive elements like subscriptions from end-screens and subscribe watermarks
YouTube Search: Subscriptions from viewers who found your video in search results
Other YouTube channels: Subscriptions from channels featuring your content
External: Subscribe buttons on websites outside of YouTube or subscriptions from videos
For example, if you're gaining many subscribers through YouTube searches, continue creating video titles that are easily searchable to attract more viewers.
In the end, it's crucial to make adjustments based on your analytics, learning what works and what doesn't on your YouTube channel.
If you need assistance with analyzing your analytics, don't worry; we've got your back. You can directly purchase YouTube targeted views.
Consistently Produce Relevant Content
When creating new videos, ensure they are relevant to your target audience.
Publishing a random vlog one day, a gaming video the next, and a cooking video after that will confuse viewers about what to expect from your channel. If they have no idea what your YouTube channel is about, they'll be less likely to subscribe.
Choose a consistent channel theme to give people a reason to subscribe.
Create Video Playlists
Video playlists are an underutilized trick for gaining YouTube subscribers. Use them to group videos that are part of a larger series.
Viewers will be more inclined to binge-watch your videos in the intended sequence.
Additionally, playlists appear in YouTube search results.
Remember to update the playlists each time you create a new video for the series. Users who appreciate your video playlist will subscribe to be notified when the next installment is available.
Request Subscriptions from Your Viewers
Just as you include calls-to-action (CTAs) in blog articles, social media posts, and landing pages, you should do the same on YouTube. Simply ask for additional YouTube subscribers.
Consider adding a subscribe watermark to your YouTube videos. This small emblem appears in the bottom right corner of your videos, urging viewers to subscribe.
Additionally, reach out to your friends and family members. If a few of them subscribe to your channel, it can gradually lead to 100 subscribers on your YouTube channel.
Remember, everything starts by simply asking people to subscribe.
Utilize Social Media to Promote Your YouTube Channel
Now it's time to promote your videos on other social media platforms since statistics show that 99% of YouTube users are also active on other platforms.
Once you've mastered the basics of YouTube, such as selecting a channel theme, creating eye-catching thumbnails, and using searchable titles, don't wait for your videos to be discovered organically. Take your content to where your audience is.
Twitter, Instagram, and Facebook are excellent platforms for gaining more YouTube subscribers, and they're completely free.
Whenever you publish a new YouTube video, create a social media post to attract more views and subscribers to your YouTube channel. Include an eye-catching image relevant to the video, a captivating description, and a call to action with a link to the video.
Don't forget to use hashtags to expand your reach. Observe other YouTubers' social media posts to discover which hashtags they use.
Conclusion
Now that you know how to reach 100 subscribers on YouTube, it's time to take action based on what you've learned.
While gaining your first 100 YouTube subscribers won't happen overnight, you can achieve this milestone by implementing these tips and avoiding common mistakes.
Thank you for your time, and please share your valuable feedback with us."