This former refugee now makes $400K on Instagram
This sensual Instagram influencer went from being a refugee to OMG.
The model Amanda Díaz fled Cuba as a child and now earns $ 400,000 a year posing in a bikini and selling beauty products.
The 18-year-old has a loyal fan base of 473,000 on YouTube and 439,000 on Instagram and pays for her luxurious apartment in Miami, Florida, with money from social media promotions. But his life was not always as glamorous as it seems today.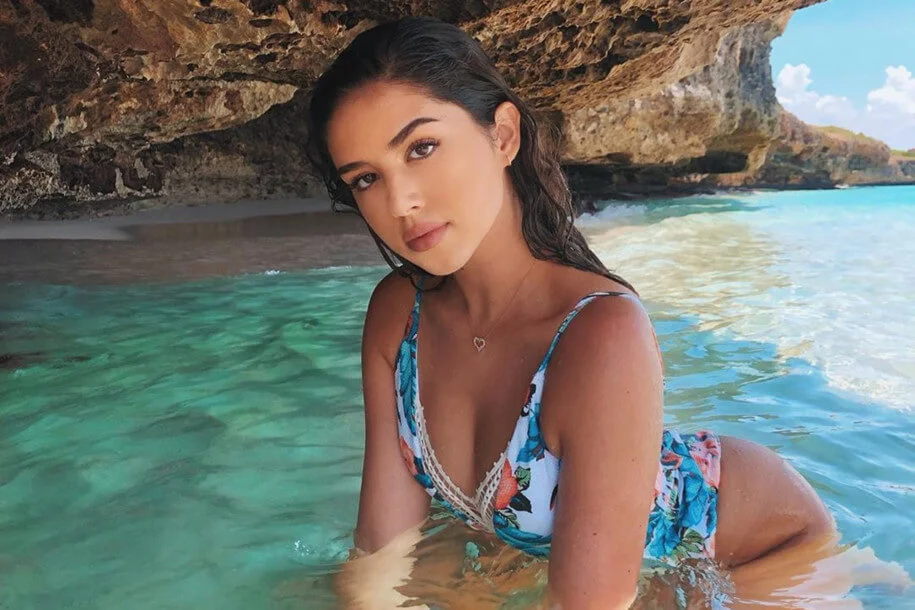 "The transition from living in an underdeveloped country to living in Miami was huge for me," Diaz told Jam Press.
Díaz arrived in the United States from Cuba when he was only 5 years old, after living the first years of his life in poverty. In 1991, the Caribbean country faced an economic crisis, called The Special Period, after the fall of the Soviet Union, which had been supplying food and oil to the communist island nation. There were power outages for days, and many survived with sugar water to survive.
Díaz's father, a human rights activist, was placed under house arrest by the Cuban government, and the family spent 10 years requesting, and reapplying, asylum in the United States. It was finally awarded in 2004. There, they began a new life.
"In Cuba, and when we first moved to Miami, my parents did a very good job of hiding it from my sister and me, but there were times when I caught them crying and it broke my heart," he says. "They sacrificed everything."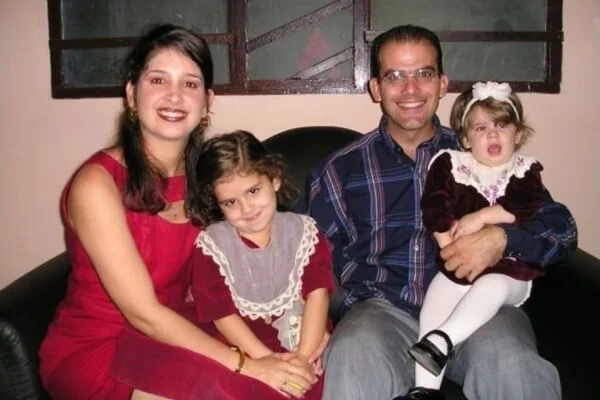 "It was definitely not easy at first to adapt to my new life situation and [learn] a completely new language that I was not familiar with," said Diaz, who only spoke Spanish when they moved.
Despite being educated, their parents, who did not speak English, were forced to work in unwanted jobs for low wages in order to feed their two children.
"My dad had a medical career in Cuba, but he worked in many construction and office jobs [in the United States] to keep food on the table," he said. "He finally got his nursing license here and now he is in medicine again, but it took him years to get the license here. I had to start over. "
His mother also found his balance when he finally obtained a degree in physiotherapy.
"I am very proud of them. They did not speak English very well and now they have professional titles and jobs."
Meanwhile, Diaz was busy forging his own career.
"I started working independently at age 13," said the beauty marketer, who discovered her passion for cosmetics after seeing her aunt, a professional makeup artist, working at weddings and events. "I was always passionate: I woke up at 5 a.m. on the weekends to marry my aunt. And, I did it for almost four years. "
It has recently opened on his personal journey on YouTube.
"I was not planning to make this video, and for the past four years I have been discarding it," he confesses in the recording, and adds: "I literally have goosebumps."
Former refugee Amanda Díaz  continues: "Looking back and seeing where I come from, I am so proud to have come because my vision of life is so different because of that." I am very grateful for everything I have. "