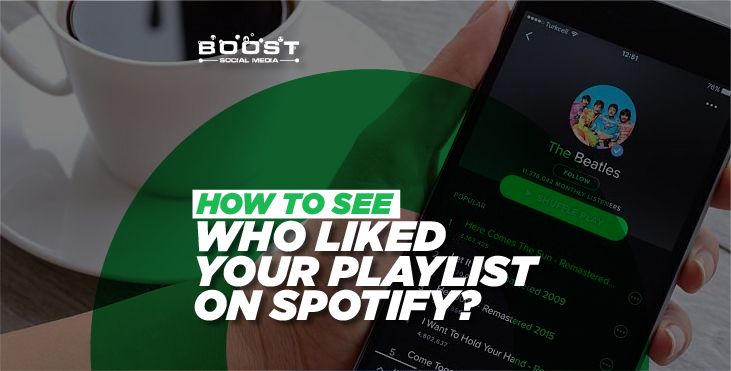 Want to know who's loving the tunes on your Spotify playlist? You definitely deserve to know it.
If you're a music fan or a creator, seeing who's into your music mix is exciting and can teach you a lot. In the streaming universe, every listener matters. That's where Boost Social Media comes in—we're here to amp up your Spotify know-how.
We'll show you how to find out who's giving your playlist those thumbs-up. Stick with us, and you might just spot someone who digs the same beats as you or even stumble upon some cool new tracks!
Can You See Who Liked Your Spotify Playlist?
No, Spotify does not currently provide a feature to see exactly who has liked your playlist. However, you can see the total number of likes a playlist has received.
You won't see who liked other people's Spotify playlists either, not just your own. However, you can still find out how many likes your Spotify playlist has.
How Do You Find Likes On Your Spotify Playlist On Mobile?
This method applies to both Android and iOS smartphones and is described below:
The Spotify app can be started on any mobile device.
The "Your Library" button is located in the screen's upper right corner.
Your personal playlists will be displayed.
Pick the playlist you want to hear.
You can view the total number of likes a playlist has earned next to its title.
How Do You Find Likes On Your Spotify Playlist On Desktop/Web?
These are the procedures to do if you're using Spotify on a web browser:
Access Spotify in your web browser.
Launch Spotify and log in with your account details.
In the menu that drops down, select "Your Library." Please do so by clicking on it.
Select the desired playlist from the selection above.
Select the star icon to see how many people have liked your playlist.
The number of likes your Spotify playlist has received can now be readily monitored from any computer or mobile device.
Find Out Who is Tuning in To Your Tracks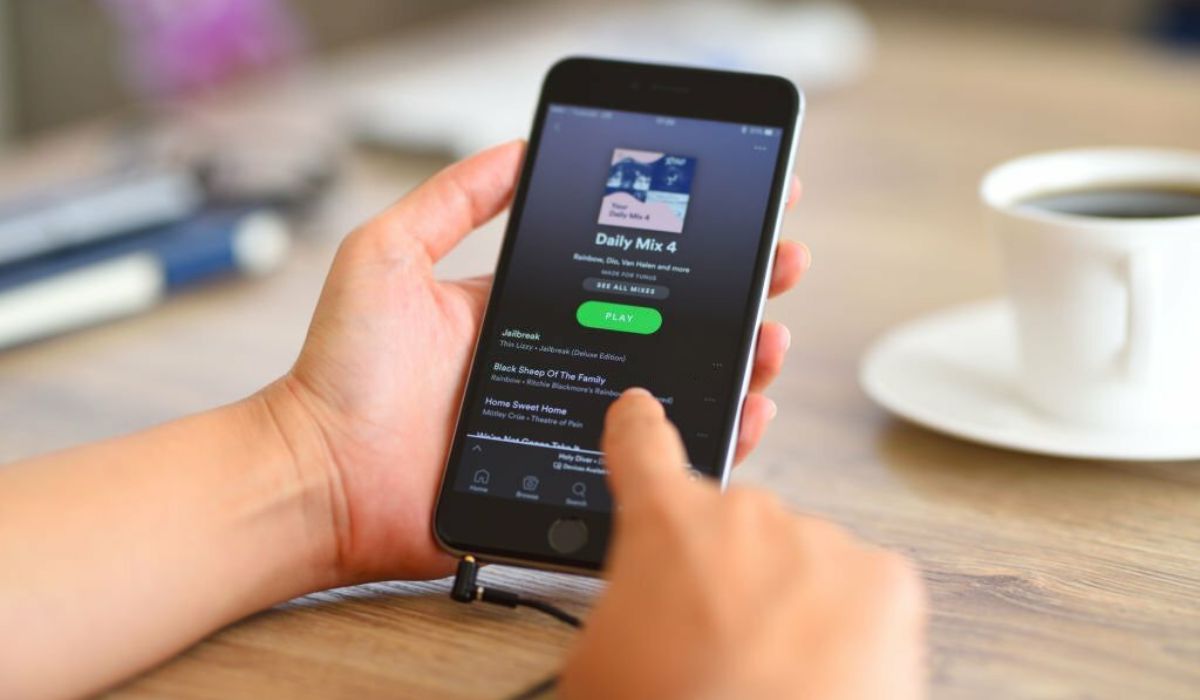 Although not seeing this data directly can be frustrating, some clever ways remain to keep tabs on who's tuning in to your music. Spotify provides a handy follower list, which lists all of the people who have subscribed to your profile's music. It helps you learn about your listeners, especially if you need help to identify your playlist's most enthusiastic fans.
How to Access The Followers List Of Your Spotify Account?
Spotify isn't meant to be a social network, but it does let you see who's following you. Here are the steps you should take to view your Spotify mobile app followers:
Initiate the Spotify app and navigate to the gear icon in the upper right corner.
After selecting the gear icon, your name and profile photo will be shown on a personalized page.
To change your profile photo, just tap on it.
View your followers; the following list will be available on the next screen.
If you use a desktop or web program, here's how to label your followers:
Launch the Spotify app and look for the profile icon in the upper right corner of the main screen.
Select "Profile" from the drop-down menu that displays when you click your profile symbol.
There will be a button named "Followers" under your username. If you select it, a page listing all of your followers will load.
You can follow them back or explore their followers by selecting their icons and navigating to their profiles.
How Do You Keep People From Following Spotify Playlists?
It's not as simple as just clicking the "stop following" option if someone wants to keep their Spotify playlist a little under wrap, but it is possible. Instead, they can set their playlist to "private," thereby making it invisible to anyone who isn't authorized to view it.
Making a playlist private will only partially stop someone from following it if they already have the playlist's link. If someone presses the "follow" button on a playlist before it becomes private, they will continue to be a follower even after the playlist disappears.
Let's get down to brass tacks on how to hide a Spotify playlist:
Launch the Spotify application.
Locate the "Your Library" menu, which should be in the bottom right of your screen.
A list of your custom playlists will appear. Select the one you wish to keep secret.
Next to the playlist's name, you'll spot three dots. Give those dots a little click.
Look for the "Make Private" option in the pop-up menu. Click on that and boom.
Your playlist is now incognito. Nobody will be able to stumble upon it.
Why Can't You See Who Liked Your Playlist On Spotify?
Until 2013, this particular feature remained dormant on Spotify. However, things turned unexpectedly when it was taken off the platform. However, over 15,000 Spotify users have voiced their support for bringing back this function in recent months.
What, then, is the nature of this coveted property? First and foremost, it is meant to reveal which of a user's contacts is a music playlist fan. Even though this functionality was first discussed in September 2015, there has yet to be a formal release of it. Despite this, it remains one of the most sought-after enhancements by Spotify subscribers.
You may be asking why this function has yet to make a comeback. The answer is that Spotify officially rolled out its last update for this feature. So, for those who rely on Spotify sleep timers, it's currently available for Windows and Mac computers. The big question now is, what's next?
Spotify Can Bring Back The Ability To See Likes
Despite nearly a decade passing, Spotify still needs to introduce a feature to inform users about who likes their playlists. Unfortunately, Spotify won't be adding this feature anytime soon, given their responses to similar suggestions on their Ideas board.
If you've got creative ideas to enhance Spotify's app experience, feel free to start a discussion on the Ideas board. Just remember to refrain from bringing up the idea of bringing back playlist likes, as Spotify has already made it clear that they don't plan to reintroduce that feature.
Does Spotify Plan to Add This Feature Soon?
Spotify isn't in a hurry to introduce this feature. When exploring the Spotify community forum, it becomes clear that many users have been asking for it, with thousands of requests pouring in. However, Spotify has decided to put the idea on hold for now, marking its status as 'Not Right Now.'
The reason behind this decision is Spotify's desire to maintain its focus on music streaming rather than transforming into a light social media platform. There's also a concern about the potential for stalking issues, which could necessitate the development of a blocking feature.
Spotify believes implementing these changes would require a lot of effort and resources, which currently fall outside their primary scope of music streaming. Consequently, this feature has been on the back burner for quite some time.
FAQs
How do I see a hidden playlist on Spotify?
Only the playlist's creator or collaborators will be able to access a private Spotify playlist. Only its creator can access a playlist if it is set to Private.
Can you see when someone made a Spotify playlist?
Spotify has eliminated the ability to view the date a playlist was created. You need to make that playlist to see who follows it.
Can you send someone a private playlist on Spotify?
You can hide your playlist from public view and make it accessible exclusively via a shared link. You can hide your public playlists by clicking the menu button (three dots) and selecting "Make private" from the list of options.
Conclusion
Neither the mobile app nor the desktop version of Spotify allows you to see who has liked your playlist. However, there are additional methods to determine the playlist's success.
Spotify not only allows you to see who is following your profile but also to follow people who share your interest in similar playlists. You can meet other people who share your passion for music in this way.
The number of individuals who take in your music will determine your success as a musician. You can easily find and start listening to new music using Spotify's amazing algorithms and features, which can lead to additional followers. So, keep jamming and exploring; you might hit the big time!