Okay, folks, let me spill the tea on YouTube's money-making game. We all know it's a top-tier platform for raking in that online cash flow. But guess what? You can make money on YouTube without even lifting a camera. Mind-blowing, right?
But hold up, before we dive into the juicy details, let's address the burning question: Can you really make moolah on YouTube without creating any videos? Absolutely! It's totally doable. But here's the deal – it will take some time, practice, and a lot of patience to cash in. No worries!
This blog post has got your back. We're about to spill the beans on different ways to make money on YouTube sans videos. Buckle up, folks, 'cause we're about to dish out our step-by-step guide on 'How to Make Money on YouTube without Making Videos.' Ready? Let's dive in!
How To Earn Money On Youtube Without Making Videos?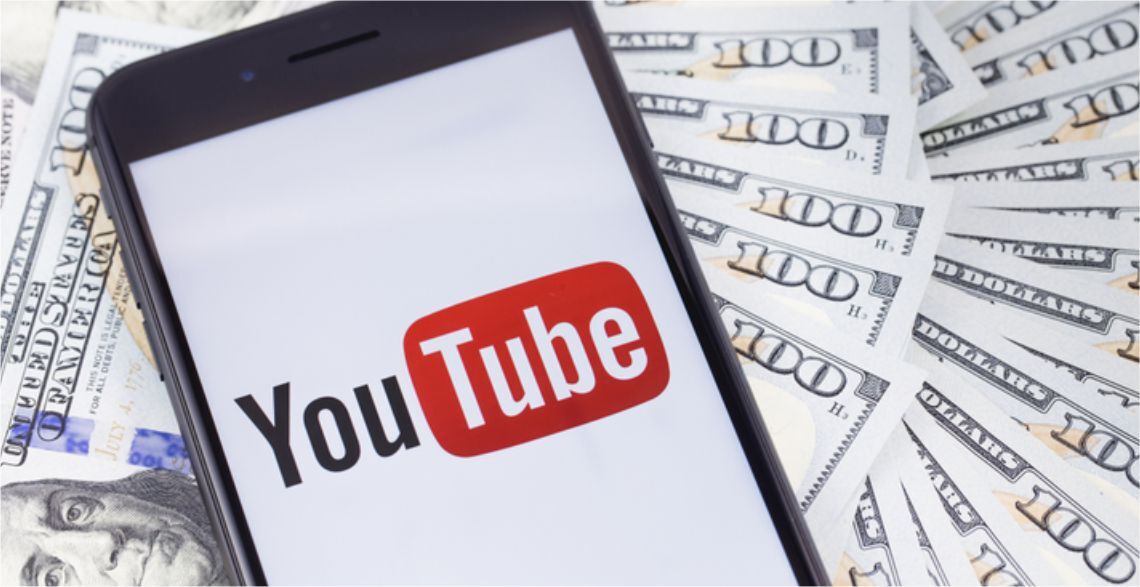 Here are some methods to make money without making videos:
Method 1: Make Money On YouTube Through Other's Content
Hold on a sec. Are you worried about copying other people's content? Well, fret not! Times have changed. YouTube is well aware that there are loads of creators out there itching to make some cash. That's why they rolled out a fancy new video license called Creative Commons License.
Here's the juicy part: you can hop on YouTube and search for videos with Creative Commons License, and guess what? You'll find an array of options across all categories. Just download those bad boys and slap them onto your own channel. Ensure you upload them under the same creative commons license to avoid pesky strikes. Easy peasy, right? But if you only want to make money without face and voice, there are also some ideas on the board.
Method 2: Visual Representations
When making money on YouTube, we often think of those famous YouTubers and their captivating videos. There's a whole world of opportunities beyond that! You don't even need to make your videos. Just try other formats of visual representations like slides, animation, and image collections.
And here's the best part: once your channel takes off, you can dive into these video options and rake in even more cash. Ready for some alternatives that can help you earn? Check them out below!
a: Upload Animated Educational Content
Want to rake in the cash on YouTube without dealing with pesky video creation? Well, here's a genius plan: educational content with animation! And no, I'm not talking about snooze-fest academic lectures. We're talking about fascinating stuff that'll have viewers hooked. Think along the lines of:
How-to Videos: Become the master of step-by-step guides, teaching people anything from cooking hacks to DIY wizardry with the help of Animation and AI.
Unleash Your Inner Scientist: Break down mind-boggling phenomena like the secrets behind a roaring car engine or the science of space travel.
Kid-Friendly Brain Fuel: Delight young minds with animated characters, fun poems, and educational goodies that will make learning a blast through talking visuals of animated characters.
So, grab your thinking cap and prepare to cash in on YouTube. Education has never been so entertaining, lucrative, and downright cool!
b: PowerPoint Slides
Discover a clever money-making hack on YouTube: forget the camera and embrace the power of PowerPoint! Yup, you heard it right. No need to star in your own videos to rake in the cash. Intrigued? Let's break it down.
Step one: Whip up some awesome PowerPoint slides on a topic that tickles your fancy. It could be anything from informative insights to jaw-dropping stats. Get creative!
Step two: Pair those slides with a captivating voice-over. Bring your content to life with your golden vocal cords. Engage your audience and keep them hooked!
Sit back and watch the YouTube money roll in. PowerPoint slides are the secret sauce to earning moolah without ever stepping in front of a camera. So, give it a shot, and let your creativity do the talking.
c: The Top Ten Trends
Have you ever stumbled upon those captivating YouTube videos titled "Top 10 Best Editing Software for YouTube" or something equally intriguing? These videos show the lowdown on the hottest products and trends. Suppose: you gather information from diverse sources, spice it up, and serve it as a delightful short video with collocation images.
Now, brace yourself! The possibilities are endless when it comes to filling this template. Let your imagination run wild and unearth some remarkable products or trends to create your very own viral videos without shooting. Get ready to captivate the masses!
Read More: 10 Clever Hacks To Increase Your Youtube Subscribers
Method 3: Blogging
Blogging is not only a fantastic way to make money, but it's also effortless! Trust me; you're going to love it. And here's the cherry on top: it's directly connected to your YouTube earnings. Here's how it works:
Suppose you write a killer blog post on a topic you're passionate about. Instead of leaving it there, you can spice things up by embedding awesome YouTube videos relevant to your blog's subject. And guess what? Those videos make you money!
You might think, "But I'm not a YouTube star!" Well, worry not! You don't need to be in front of the camera to make this work. By this method, you can get creative and create animated videos or even transform your text-based articles into engaging videos. Simply upload them on YouTube, and voila! You're earning money from both YouTube and your blog. Sounds like a dream, right?
Believe it or not, there are loads of people already doing this and raking in the cash. And guess what? You can join the club too! It's time to jump on the blogging and YouTube bandwagon and start cashing in on this brilliant strategy. Don't miss out!
Method 4: Affiliate Marketing
Affiliate marketing used to be all about blogging, but guess what? It's 2023, and you can rake in some serious cash through YouTube videos too! Yup, you heard it right. Check out a couple of top-ranked affiliate blogs for some quick inspiration.
Once you dive into those blogs, you'll notice a boatload of YouTube videos embedded in them. And here's the cherry on top: many affiliate programs await you to join! For instance, let's take Amazon Associate—it's like the holy grail of beginner-friendly affiliate programs.
So, here's the deal: hop over to Amazon, pick out some cool products, throw together a snazzy video showcasing them (you can use short clips for extra pizzazz), and pop that bad boy on YouTube.  Remember to drop your affiliate links in the video description.
Here's where the magic happens: every time someone buys something through your link, ka-ching! You'll be counting some sweet commissions in your bank account. And hey, the commission amount varies depending on the product, so you never know how much moolah you could be raking in!
Read More: How Does YouTube Algorithm Work in 2023?
Method 5: Sponsorships
Have you got a fantastic audience on YouTube? Time to cash in! Sponsored videos are the way to go. Each category and niche on YouTube has its own devoted fans, so find your tribe and approach sponsors. And guess what? Sponsors often come knocking on the doors of popular YouTubers like you. It's the easiest and most effective way to make money on YouTube without lifting a camera.
Method 6: Become An Influencer
Influencer marketing has revolutionized the way people make money online. And guess what? YouTube is like the holy grail for influencers, offering fantastic earning opportunities.
Becoming an influencer requires mastering the basics of content creation. Here are some key tips:
Be a content genius: Your content should be unique and captivating. Be the trendsetter, not the follower.
Dive into a micro niche: Become an expert in a specific area. Whether it's tech gadgets or fashion, own that niche and dominate it like a boss.
Value is everything: Ensure your videos provide maximum value to your audience. Educate, entertain, and engage them with your expertise.
That's the secret recipe for becoming a YouTube influencer. Once you've built your influence, get ready for some serious moolah! Brands will line up to sponsor your videos, and you can charge top dollar, even for a simple shout-out. There are also other strategies to generate money from Youtube. But the main course is consistency and patience.
FAQs
Can you make money on YouTube without creating your own videos?
Ads will likely be the first monetization you look at. Joining the YouTube Partner Program (YPP) and setting up monetization is essential whether you want to make money on YouTube as a content creator or not.
Can I earn money by watching YouTube videos?
Swagbucks, InboxDollars, Nielsen Computer & Mobile Panel, CreationsRewards, QuickRewards, MyPoints, and FusionCash are just a handful of the many reward systems that will pay you to watch videos on YouTube.
Does YouTube pay monthly?
YouTube creators who qualify for Google's monthly AdSense payments normally receive funds between the 21st and 26th of each month. There is a $100 minimum payment that you must make. Income is carried over to the following month if it exceeds this amount.
Final Thoughts
Want to know a secret? You can rake in the dough on YouTube without even lifting a camera. It may sound like a riddle, but it's real. There are folks making bank in all sorts of ways on the platform.
Now, we've got some tried-and-true methods to share with you. One popular option is affiliate marketing. It's a sweet deal that can line your pockets. But here's the kicker: the absolute best way to cash in is by creating killer videos that captivate your audience.